In Velour As Hillary Kramer In The Main Event
This "Kid Natural" velour top appears on Barbra in The Main Event (1979) at sixty-six minutes into the film. In this scene Hillary dumps a bucket of ice down Eddie's shorts during the boxing match that he was badly losing. This shocks him into turning his performance around drastically and winning the fight.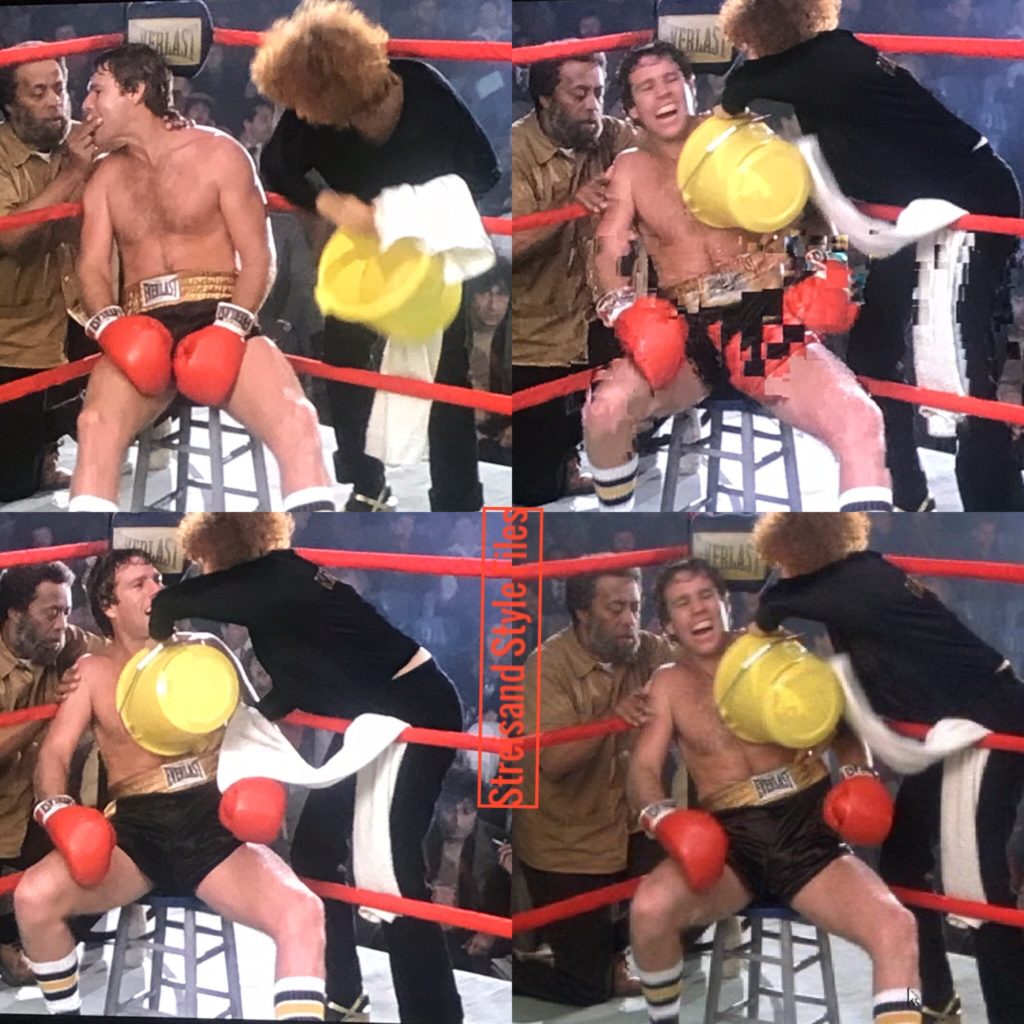 Though The Main Event was panned by critics it was a huge hit with audiences bringing in $42.8 million on a budget of $8 million, making it the 16th highest grossing film of 1979.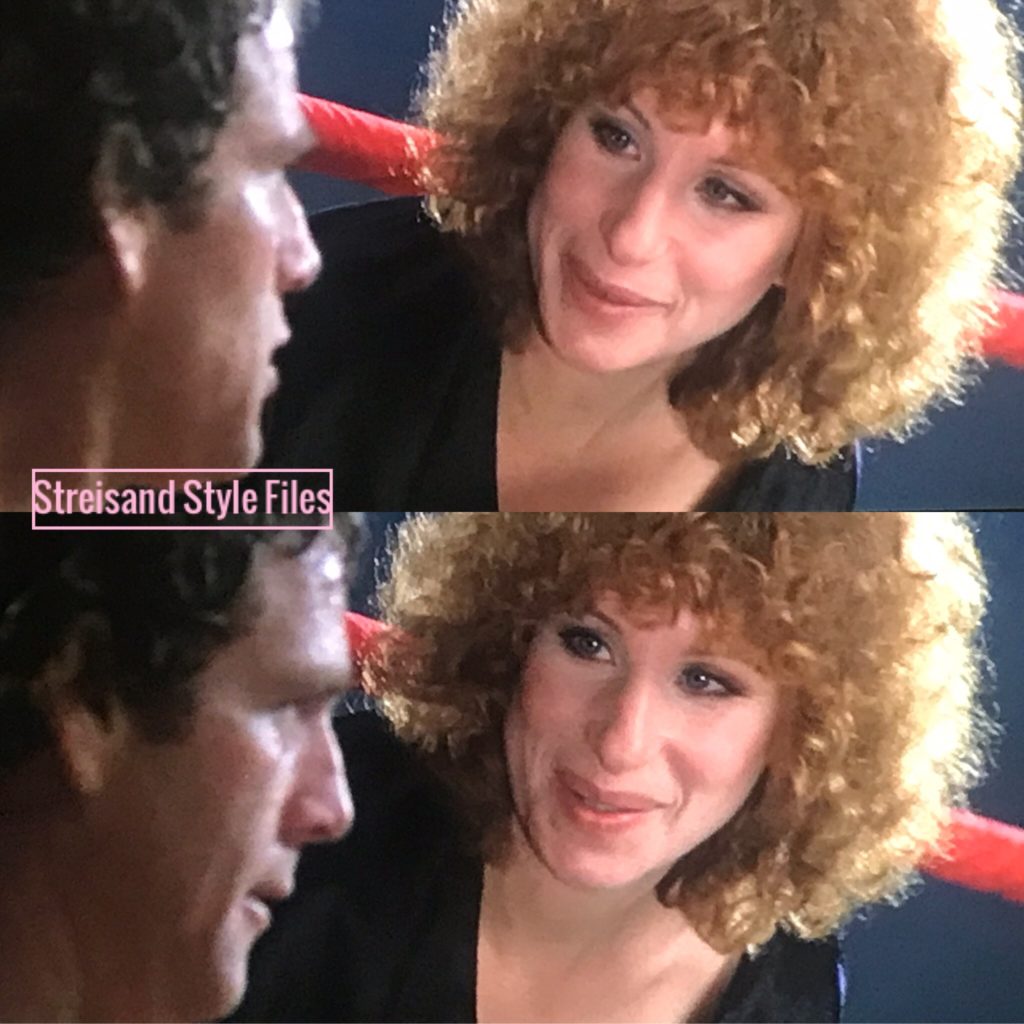 Barbra's song, created for the movie- The Main Event/Fight went on to be nominated for a Golden Globe and remains a timeless bop today.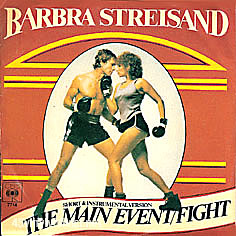 Costumes for The Main Event were designed by Ruth Myers and Barbra's personal costumer was Shirlee Strahm (1932-2016). Strahm must have been a favorite of Barbra's given that they worked together on a total of eleven films. Prior to The Main Event some of these included On A Clear Day, A Star Is Born, The Way We Were, Up The Sandbox, and Funny Lady. Strahm would go on to work on All Night Long, Nuts and The Prince Of Tides.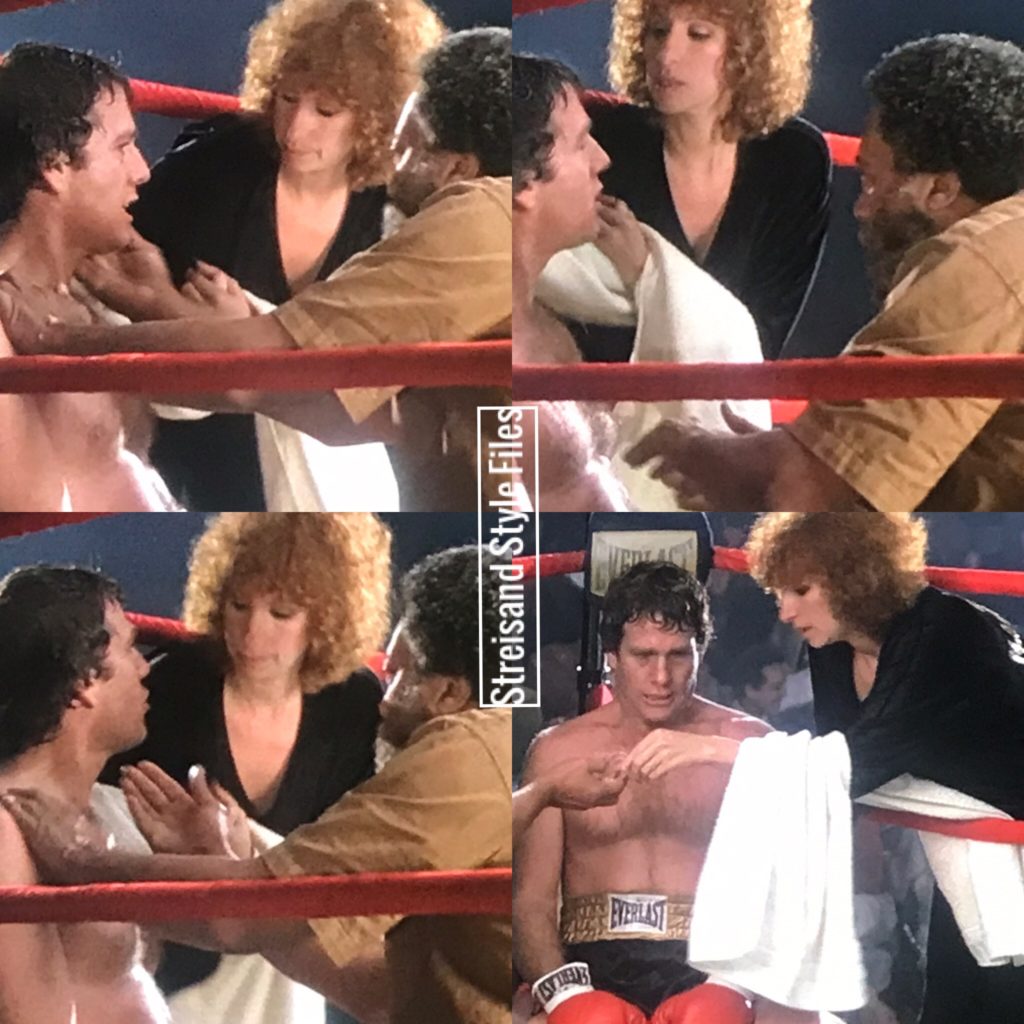 Barbra's black stretch velour top has a V-neck, long sleeves and single seam down the center. The smocked elastic waist is ruched. The back of the top has sequined letter patches spelling Kid Natural, which are edged in silver metallic thread piping. This piece sold at auction in 2004 for $1,550.00.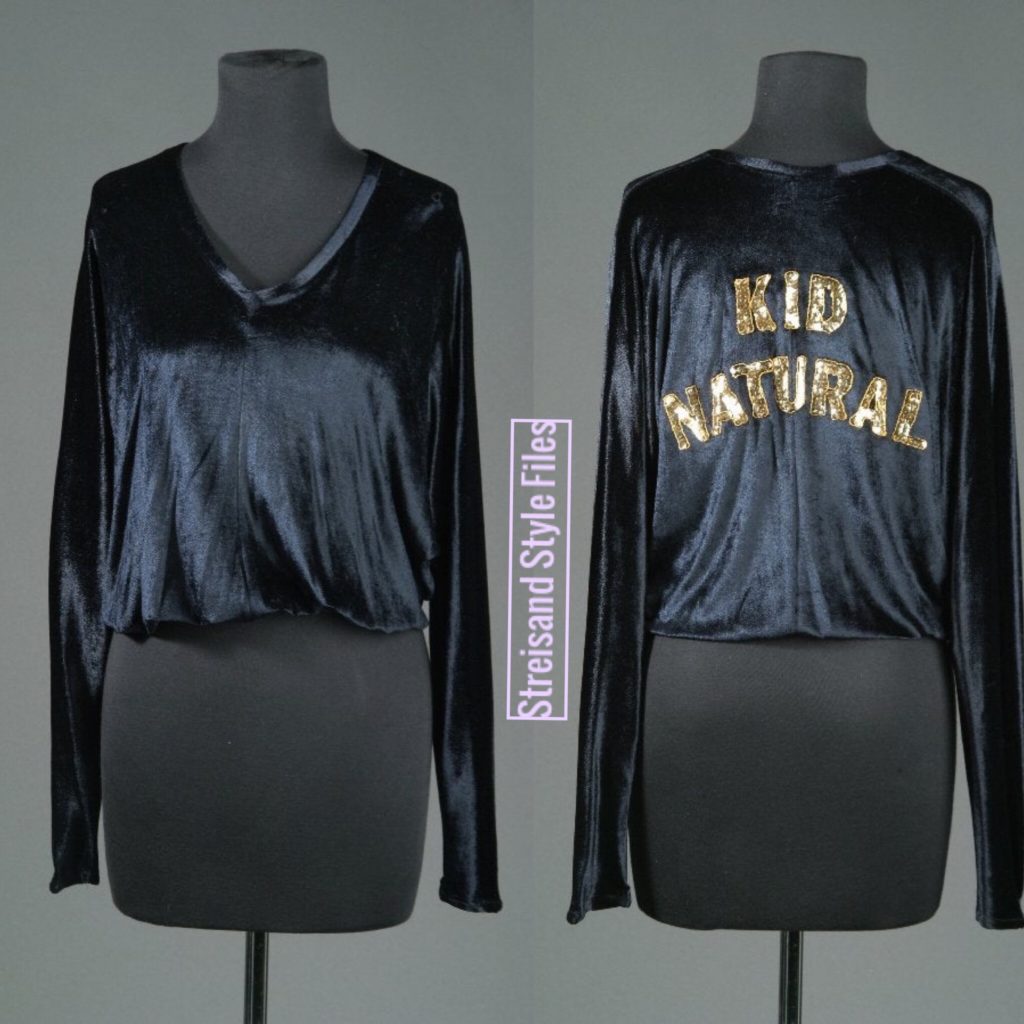 No one knows exactly where velour came from, but it is thought to have originated in the far East and was most likely carried along the silk route by Arabs to Europe. The fabric is notorious for its soft finish and ability to drape seamlessly. By the 1840's with the production of clothing bolts, velour began to be mass manufactured. It was made with many finishes including ribbed, wool and poly and was mostly used for upholstery and household items.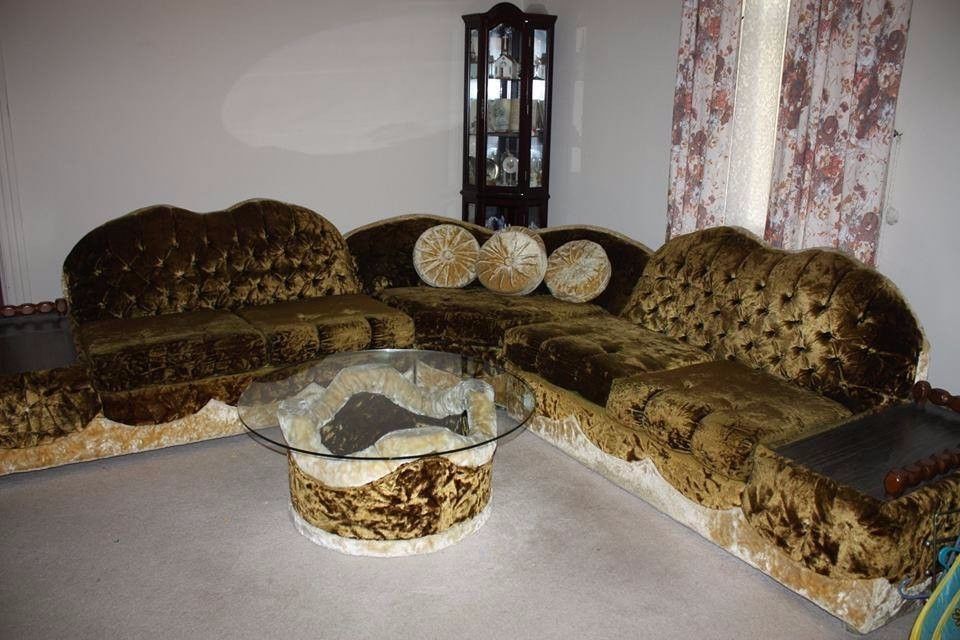 In the 60's the fashion rebellion favored comfort and loose fitting garments over those of the past. Velour began to be used to make extremely comfy clothing instead of furniture. By 1970 the velour craze had taken over America. This trend was accelerated when the Bee Gees were seen in velour frequently.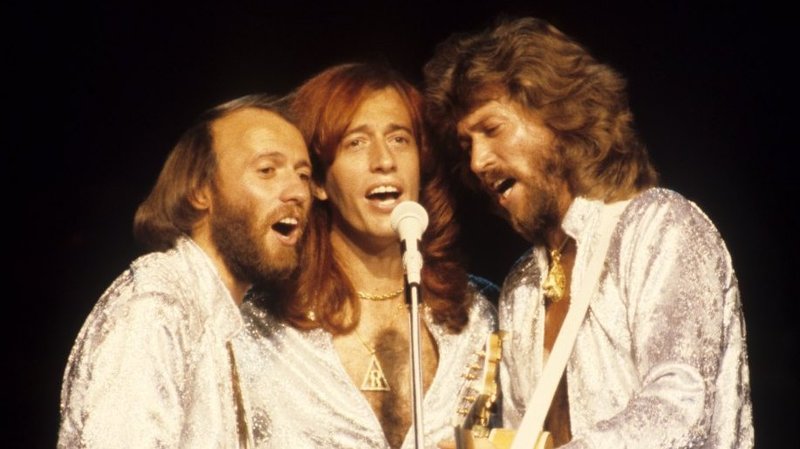 Jogging suits made of the fabric were incredibly trendy and were worn often by men and women. When The Main Event was made this look was still in style, but would fizzle out around 1980.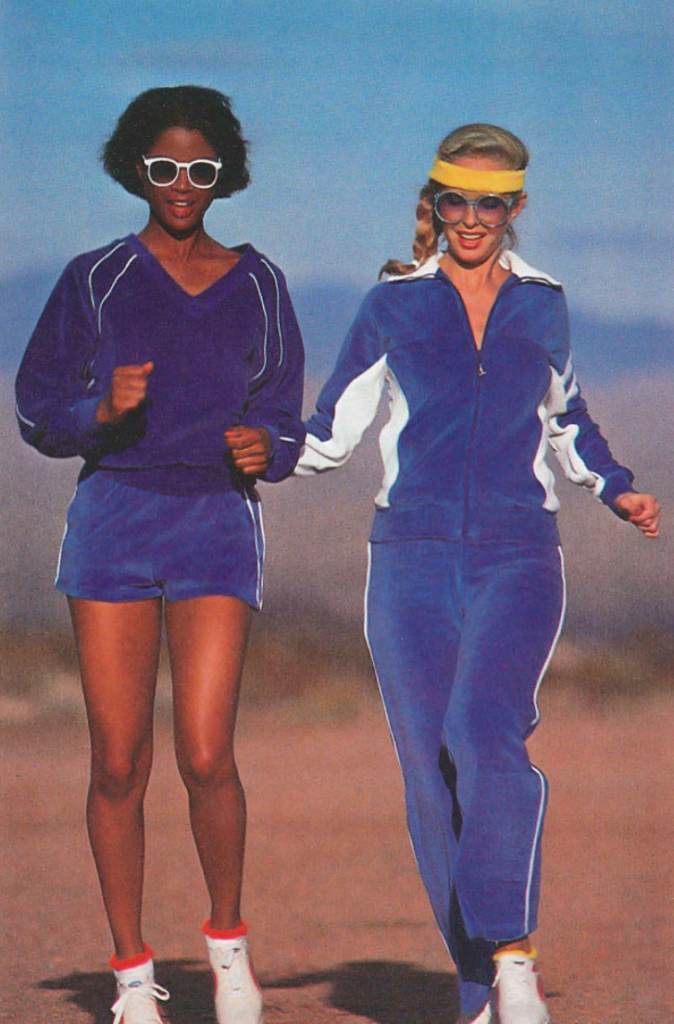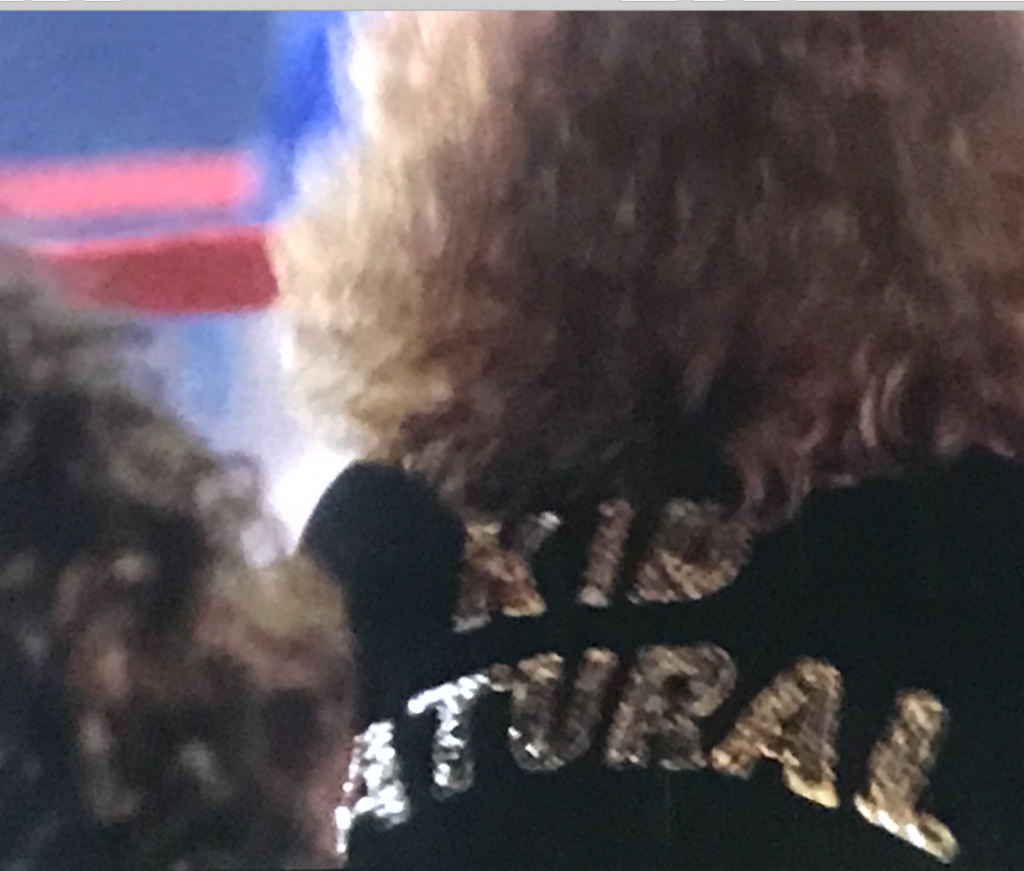 Velour is French for velvet. The fabric is woven by a process using looped threads that are cut to form a pile or textured surface. The big difference in velvet and velour is the fabric from which it is woven. Though most velvet is made from nylon, silk or acetate, velour is made from loosely woven cotton sometimes blended with synthetic fibers. Velour tracksuits have had a bit of a second life since the late 1990's when they were featured in clothing lines by Jennifer Lopez, Juicy Couture and Victoria's Secret PINK. Today this classic comfy look is still a popular seller.