Vogue, April 1966 in Cuddlecoat and Napier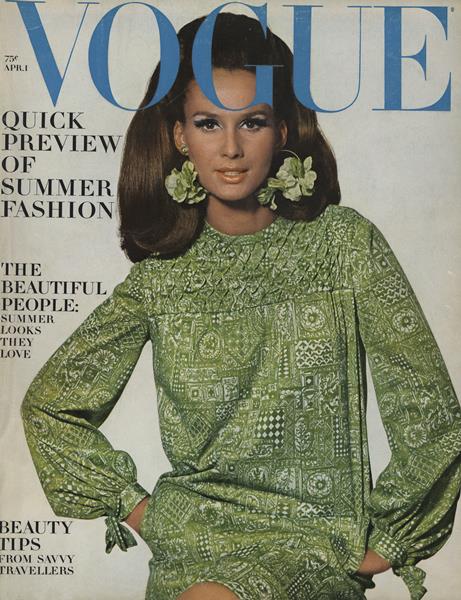 Barbra Streisand glowed in gold Cuddlecoat paired with Napier jewelry in the April 1, 1966 issue of Vogue. In this spread captioned "Barbra Streisand: the girl who catches the light" Vogue talked about the impact Barbra's style was having on beauty standards and fashion. They note "What might come of her style for the several generations that will study it and puzzle its qualities? Possibly this: a more searching, less automatic standard re the realms of elegance. Funny thing for a funny girl set in motion."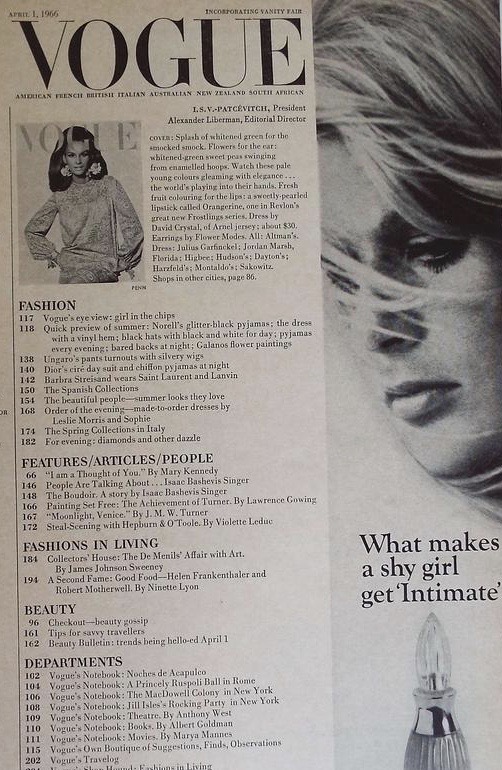 In an interesting connection to Barbra's future career, this issue also contained a story called "The Boudoir" written by Isaac Bashevis Singer who wrote the original short story "Yentl, the Yeshiva Boy" which Yentl the film is based off of.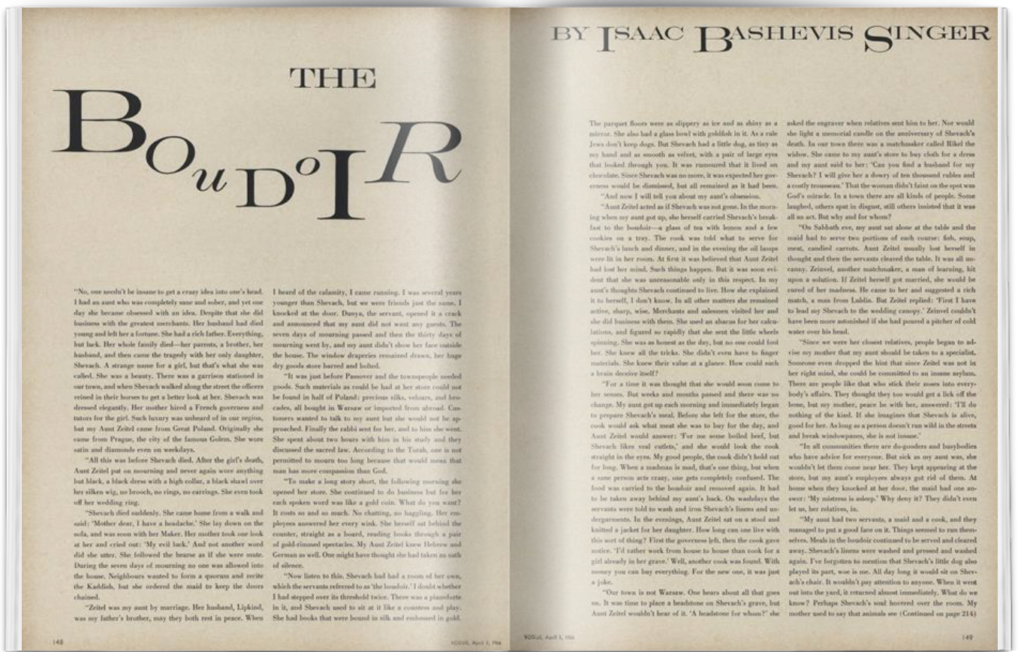 In the simple yet stunning lead photo by Richard Avedon, Barbra wears a shimmering turtleneck sleeveless blouse and matching skirt in Comark vinyl by Cuddlecoat. Cuddlecoat Inc. was a line of fashion created by brothers Samuel, Herman and Julius Lipman who started their company in 1916 manufacturing coats under the brand name Petit Miss. In 1926 they began selling new styles of coats which were crafted from llama and wool cloth. These were so incredibly soft that wearers said they had a cuddly feeling. This feedback led to the company changing their name to Cuddlecoat.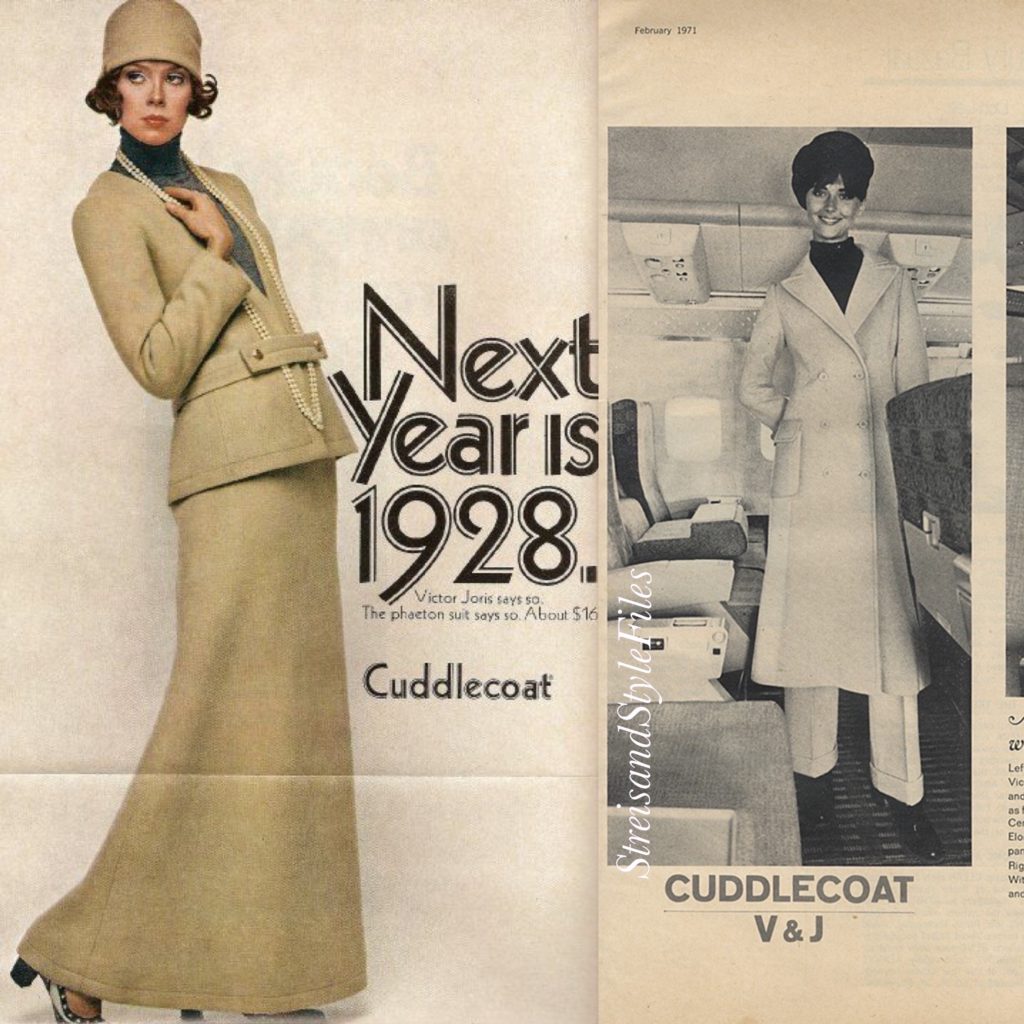 Samuel Lipman's son Justin joined the family business in 1946 and became head of the company in 1965 when his father retired. During this time he hired Victor Joris as head designer who helped further establish the brand and expanded its popularity.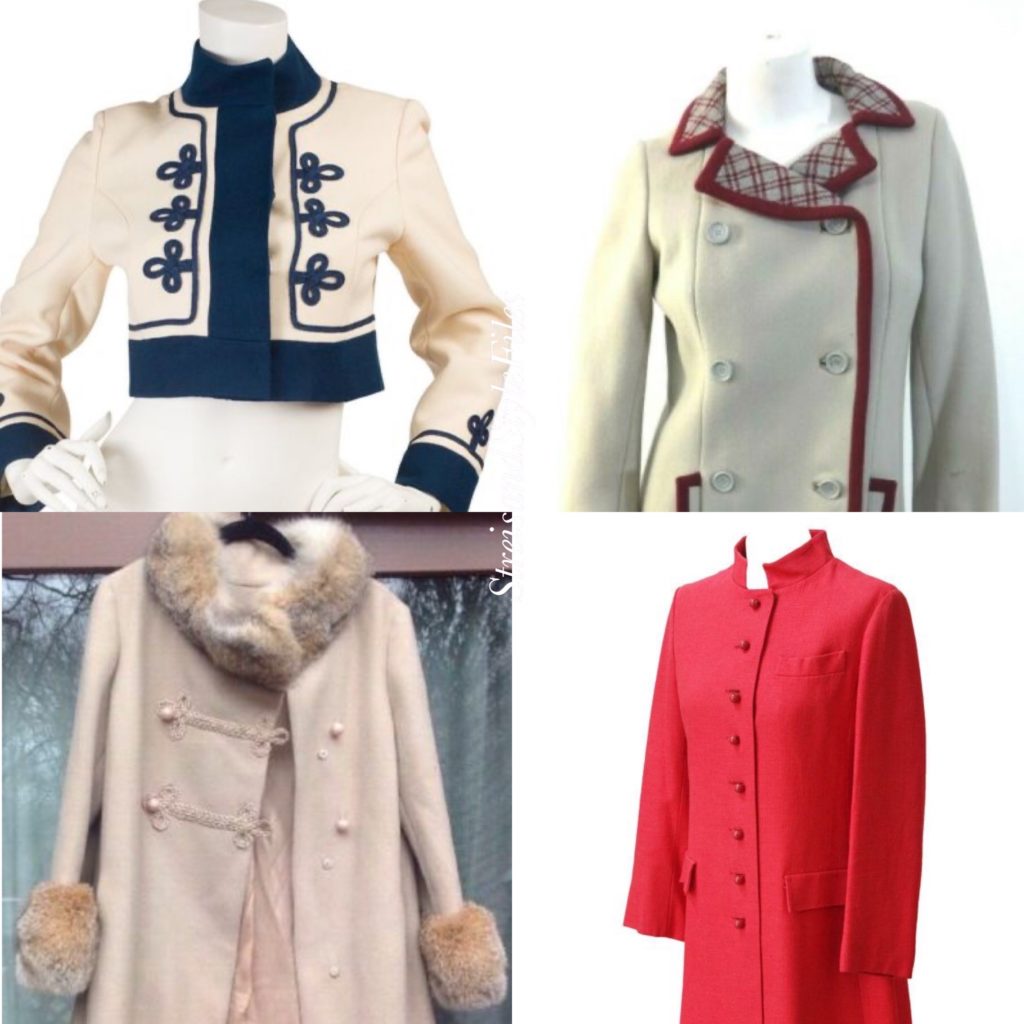 Joris won a Coty awards for his Cuddlecoat designs in 1965 and 1969. Lipman branched out his company with other several fashion labels including V&J and LaFlaque. Most notable was that in 1971 he became the American manufacturer for the St. Laurent ready-to-wear line which was sold under a "River Gauce" label. This line helped bring Paris trends to the USA. Cuddlecoat prices ranged from $100-$200 and up to $600 for fur trimmed coats. Carol Channing famously rocked a fur Cuddlecoat for her 1970 Super Bowl Half-Time performance which marked the first time a celebrity had performed at the event.
Barbra's gold outfit was paired with Antonio for Napier mod, square clip-on earrings and a ring. The 60's were the height of pop and op-art fashion trends and jewelry was heavily influenced by them. The decade started out reflecting the more classical style of the 1950's but took a turn for fun, bold, creative and outrageous styles that helped women feel like they were breaking free from the restrictions imposed on them in previous decades. Hexagons, squares, circles and other 3D shapes took the spotlight and became a huge trend. You can see these shapes sprinkled about in jewelry on other models throughout this Vogue issue.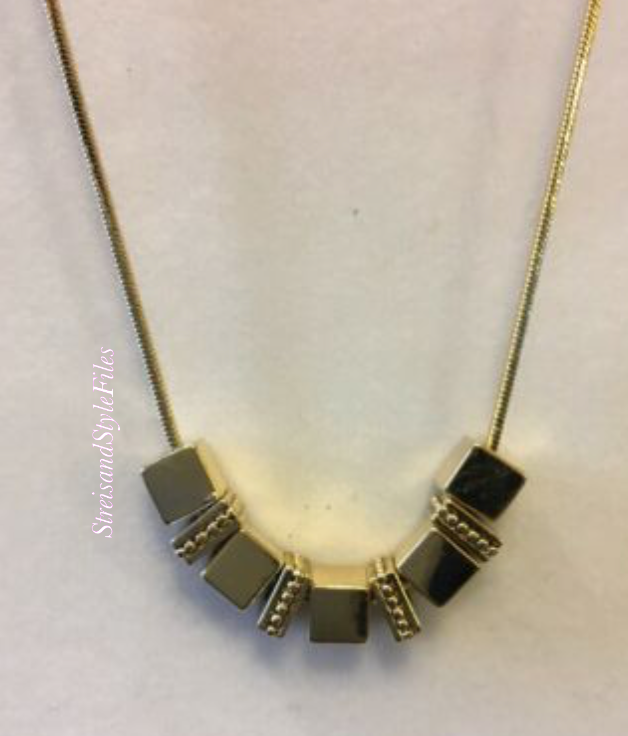 Napier began as a mens watch chain brand in the late 19th century before turning into a jewelry line. They were one of the world's first modern corporations and designed statement costume jewelry. Their pieces were flamboyant, chunky and most frequently gold. The brand gained both attention and high end status when their pieces were worn by the likes of Marilyn Monroe, Grace Kelly, and the Duchess of Windsor. They tended to update their designs often based on current trends and events. Napier jewelry is still manufactured today, but the brand was bought by Nine West Holdings (now known as Premier Brands Group Holdings.) You can identify vintage Napier by the type of stamping. Pieces sold prior to the late 1980's feature a block letter Napier stamp where as post 1980's pieces feature a Napier signature, a detail that changed when the company changed hands. Their sterling silver pieces are among the most rare and collectable today since they were very limited in production.
Vogue noted that both Barbra's outfit and jewelry could be purchased at Bonwit Teller and additionally that her lipstick was by Revlon in "Mocha Mauve" from their new Frostlings series.