What's Up Doc plaid overnight case
"Once upon a time, there was a plaid overnight case …"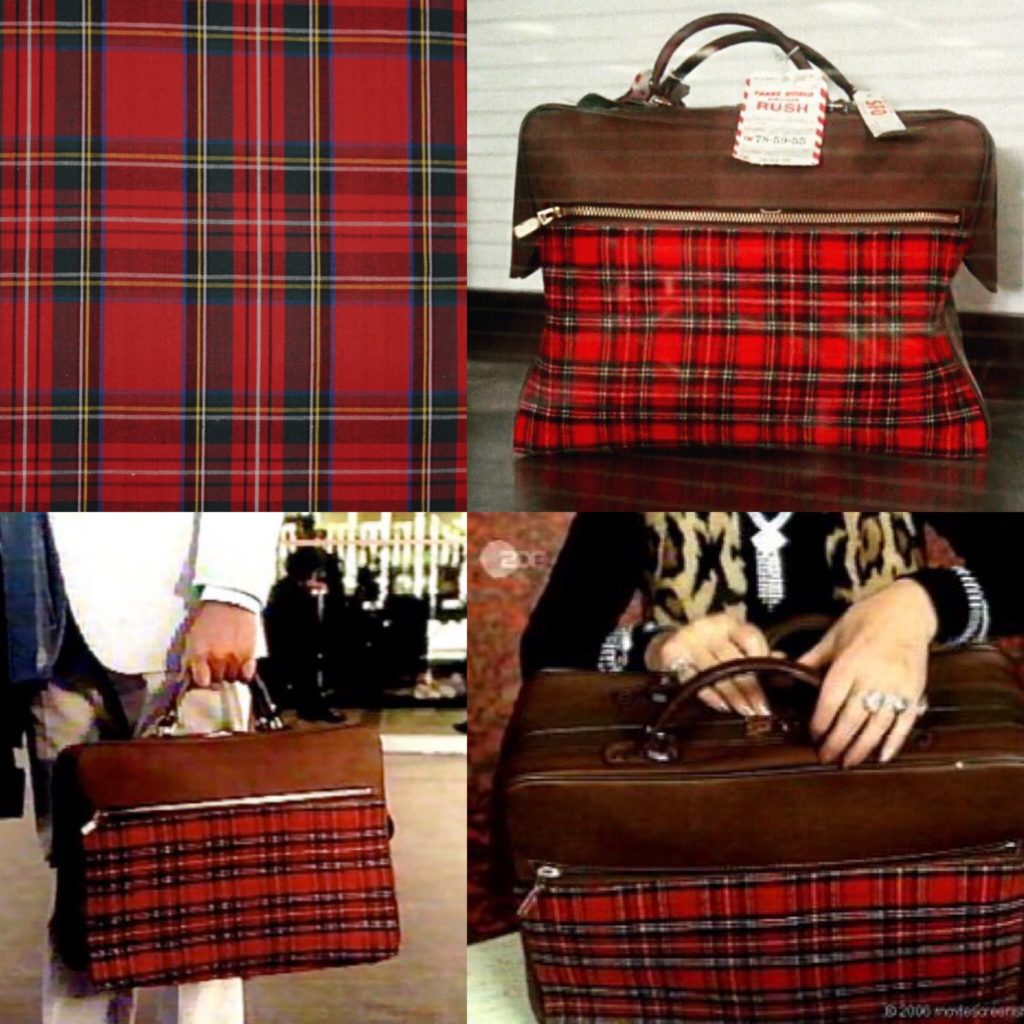 Barbra Streisand's character Judy Maxwell carried this brown & plaid travel bag in What's Up Doc (1972). Along with three other replicas, these bags make up the key plot point of the film. What's Up Doc premiered at Radio City Music Hall (back when they used to show movies) and in first two weekends broke the house revenue record that had stood since 1933.
Regarding the script, Barbra recalled "It was a funny movie to make, except I never knew what was going on. I didn't know who was stealing whos suitcase. I couldn't follow the story myself but he (director Peter Bogdanovich) made it fun."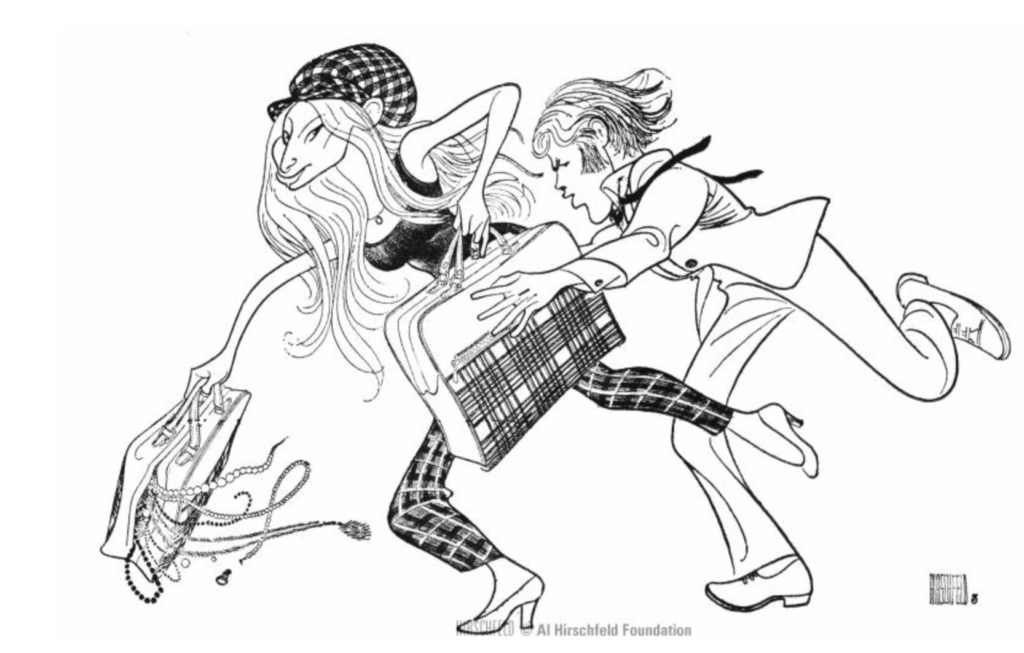 These plaid bags were originally used in the film as they were purchased, in plain brown vinyl. Sal Sommatino, who was an assistant prop master on the production recalled that the night before filming, the director changed his mind and wanted to make them stand out more. The props crew stayed up almost the entire night using plaid fabric and 77 adhesive spray to create the four identical bags immortalized in the film. The type of fabric they used is called "royal stewart tartan". This print started life as the official tartan of the royal House Of Stuart and is the personal tartan of Queen Elizabeth II. Due to its popularity it became universally worn in fashion and was extremely prevelant in punk fashion of the 1970's and made another comeback in the 1990's.
These What's Up Doc vinyl bags featured roomy lined interiors and two top handles, a pop top opening and gold lock closure. They feature gold detailing and zippers as well as six gold feet. A large zippered pocket accents the front of the bags and there is a vinyl slip tab flap closure at the back. This bag was such an internal part of the film that it was featured on the key art. The bag was also the focal point of an Al Hirschfeld sketch which was published in The New York Times on March 5, 1972. The whereabouts of these now iconic props is unknown.