1967 LOOK magazine lavender nursing gown
Barbra Streisand wore this stunning Matej for Odette Barsa robe in a July 25, 1967 LOOK magazine spread titled "Mama Barbra." The cover bragged that they had the "first color photos of "Funny Girl" with her baby son", who was born on December 29, 1966.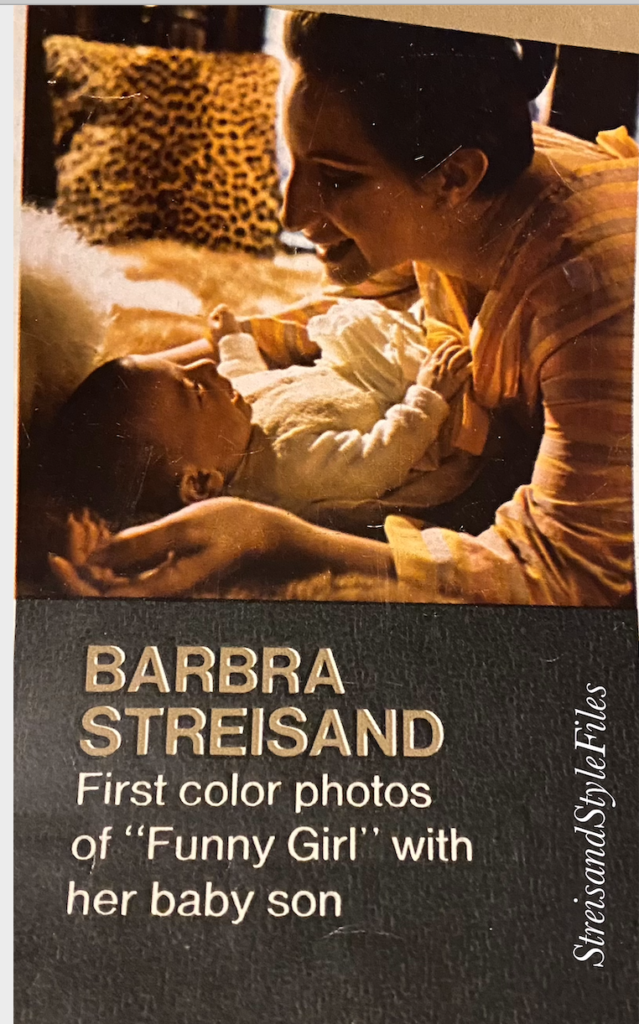 This gorgeous spread featured numerous photos of Barbra and Elliot Gould at home with their baby, enjoying life as a new family.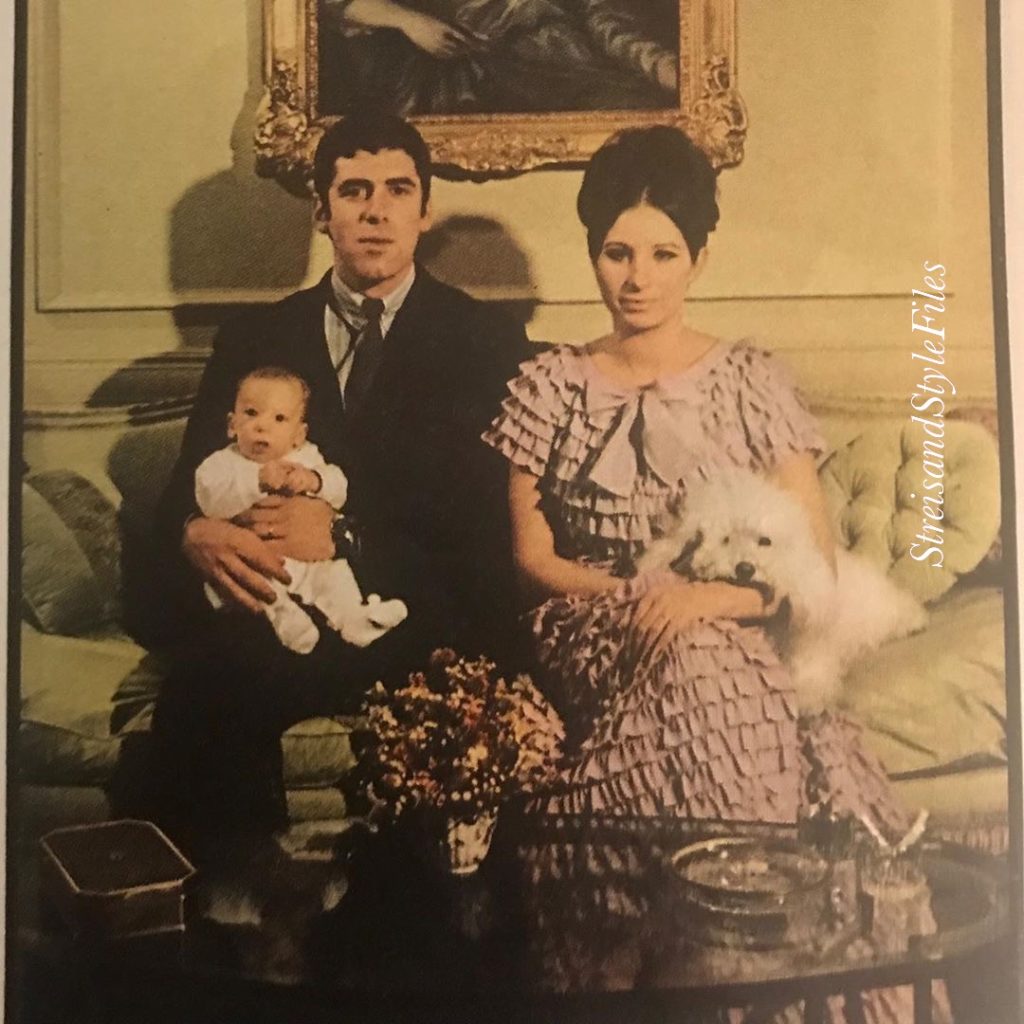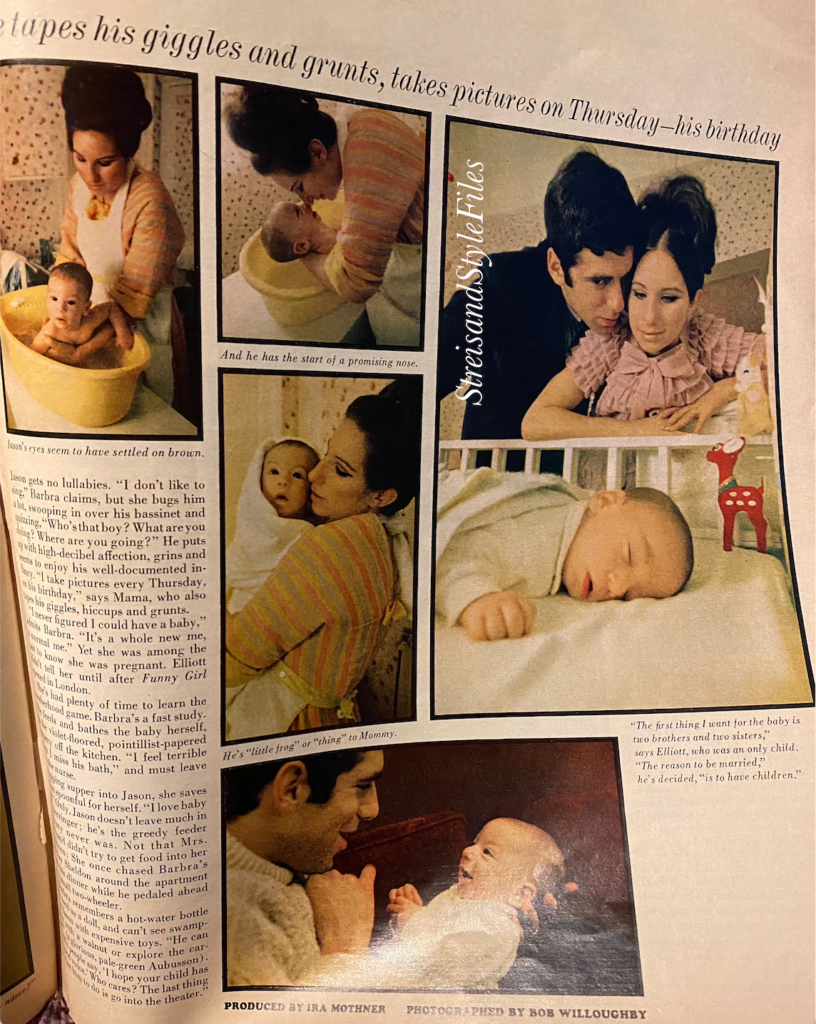 The story was produced by Ira Mother with photos by Bob Willoughby. In the interview Barbra said "My son." what a marvelous phrase. What a total accomplishment. I loved being pregnant. I felt productive for nine months. If I were a queen, the country would never find fault with me. I produced an heir."
Barbra wore two outfits for this photo shoot, but the most standout is her lavender ruffled robe. Though this was put up for auction in 2004, it is back in her possession today. You can see a tiny glimpse of it in her closet in her 2010 book My Passion for Design in which she notes "I like all these fine laces and cottons and silks…dresses…robes….combing jackets. All in pastel shades–pink, peach, and off-white. P.S. I bought the lavender robe of ruffles when I was pregnant with my son, Jason."
This romantic robe was made from a poly-blend and features forty-three rows of flouncy ruffles. There is a jewel neck which fastens with a bow and short bell sleeves. There are multiple snap closures down the front. The matching nylon nightgown has tank straps which lead to a square shaped neckline with incredible detailing.
Here you see scalloped lace framed with two perfect bows. Delicate pintuck pleating gives the piece body, and it is finished with three layers of scalloped lace at the hem. Tiny bows trim the bottom rows of lace at the front and back. The cut of Odette Barsa nightgowns and robes made them easily convertible into maternity or nursing wear. This look was very flattering on Barbra and photographed extremely well.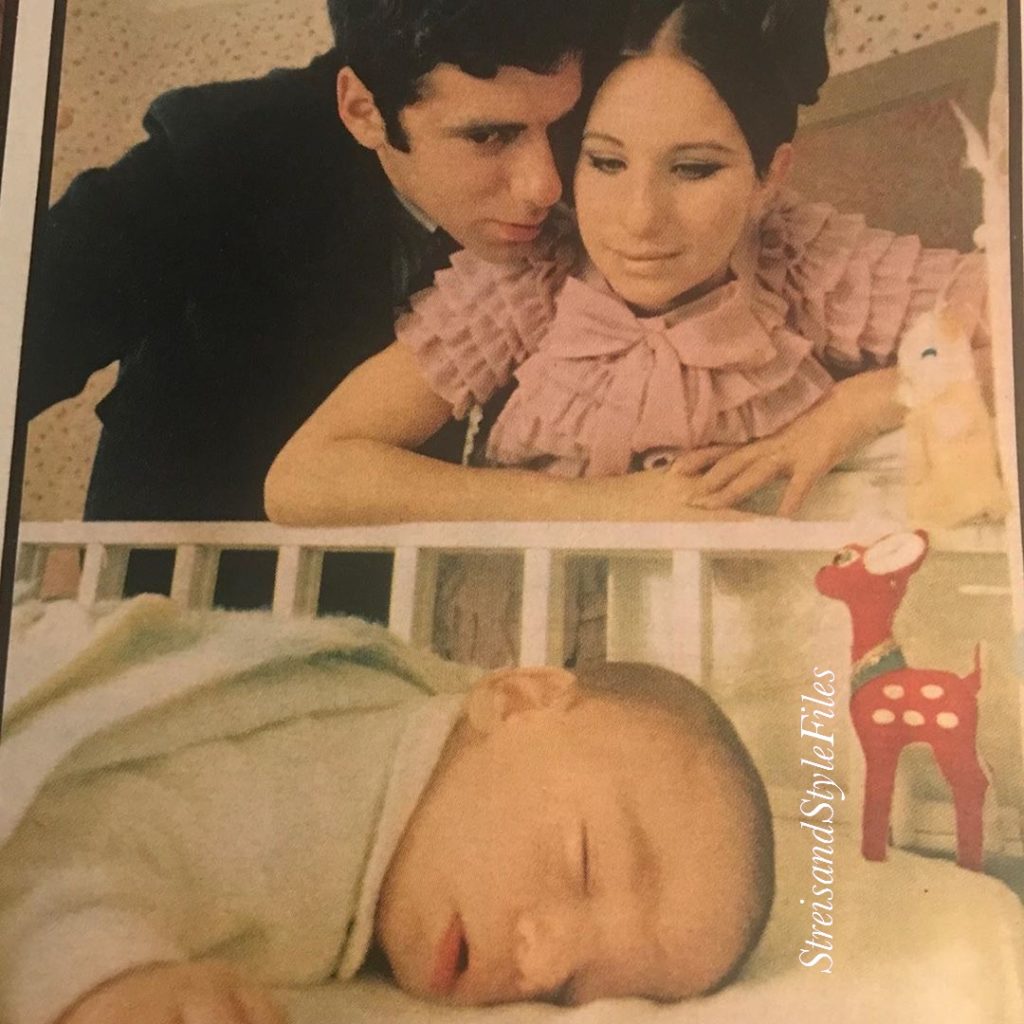 Odette Barsa was a quality lingerie and nightgown maker whose designs were at peak popularity in the 1950's and 1960's. She was born in Syria and came to the USA where she eventually married Simon Barsa in 1922. Due to the stock market crash of 1929, Simon's business began to fail. Odette decided to help out by forming her own business making lingerie. Her pieces were detailed and luxurious, made with imported embroideries and fabrics.
She introduced America to the ballerina length which became popular in the 1950's. Her signature designs almost always included a beautiful peignoir over an elegant nylon nightdress. Women could buy her flowing romantic and glamorous designs at Bonwit Teller, Neiman Marcus & other high end stores.