In Donna Karan At The 2002 Academy Awards
Barbra Streisand wore an opulent, deep burgundy fringed Donna Karan gown for her appearance on the 74th Academy Awards on March 24, 2002.
On this night, she presented the honorary Oscar for lifetime achievement to Robert Redford. During her speech, Barbra said "He's always interesting. He's always interested. He's very smart, very private. He's self assured but shy-and I adored working with him. Robert Redford's work as an actor, director and producer always represents the man himself. The intellectual, the artist, the cowboy. He has a passion for telling stories that reflect the strength and the vulnerabilities of the American spirit. Our struggle to achieve what is highest in our nature. And though we don't always succeed, Robert Redford films make certain that we celebrate the effort. Redford took charge of his career from the very beginning, always working closely with writers. His work as an actor and director is always skillfully subtle, restrained and yet deeply emotional. He's a listener. Whether he's exploring the shadow of American politics, the hidden emotional life of the American family or a Nation's disillusionment, always a progressive thinker and wanting to give something back. In 1981 he established The Sundance Institute, which has become a platform for new artists to develop their skills and has given the world-the festival has given the world a first look at new generations of bold and talented independent voices. His impact on the film industry in indelible. It's impossible to reduce it all to four minutes but here are some of the reasons that Robert Redford remains a beloved and invaluable force in American film."
After Redford's film clips were played, with his honorary Oscar now in hand, Barbra said "I'm very, very proud to bestow the Academy Of Motion Picture Arts And Sciences honorary Oscar for lifetime achievement to a man who gave me one of the most exciting and memorable experience of my career. I was thrilled to be his leading lady and i'm thrilled to present this award to Robert Redford."
Barbra's burgundy gown looked stunning onstage as it shimmered and flowed with her every move. The remarkable detailing on the piece made it a work of art. Here Barbra's input in the design process is very obvious. Lavish velvet hugged her figure and featured a revealing thigh-high slit on the left side. Hanging from the shoulder baring V-neckline is a sheer, chiffon, piano shawl style overlay edged in macramé fringe.
This is covered in stunning art-deco style lush devoré velvet patterns creating burnout effect.
Shimmering beads were hand-sewn into the velvet in various places. This extended into triangular sleeves and draped to the floor at the back of the dress ending in an oval shape.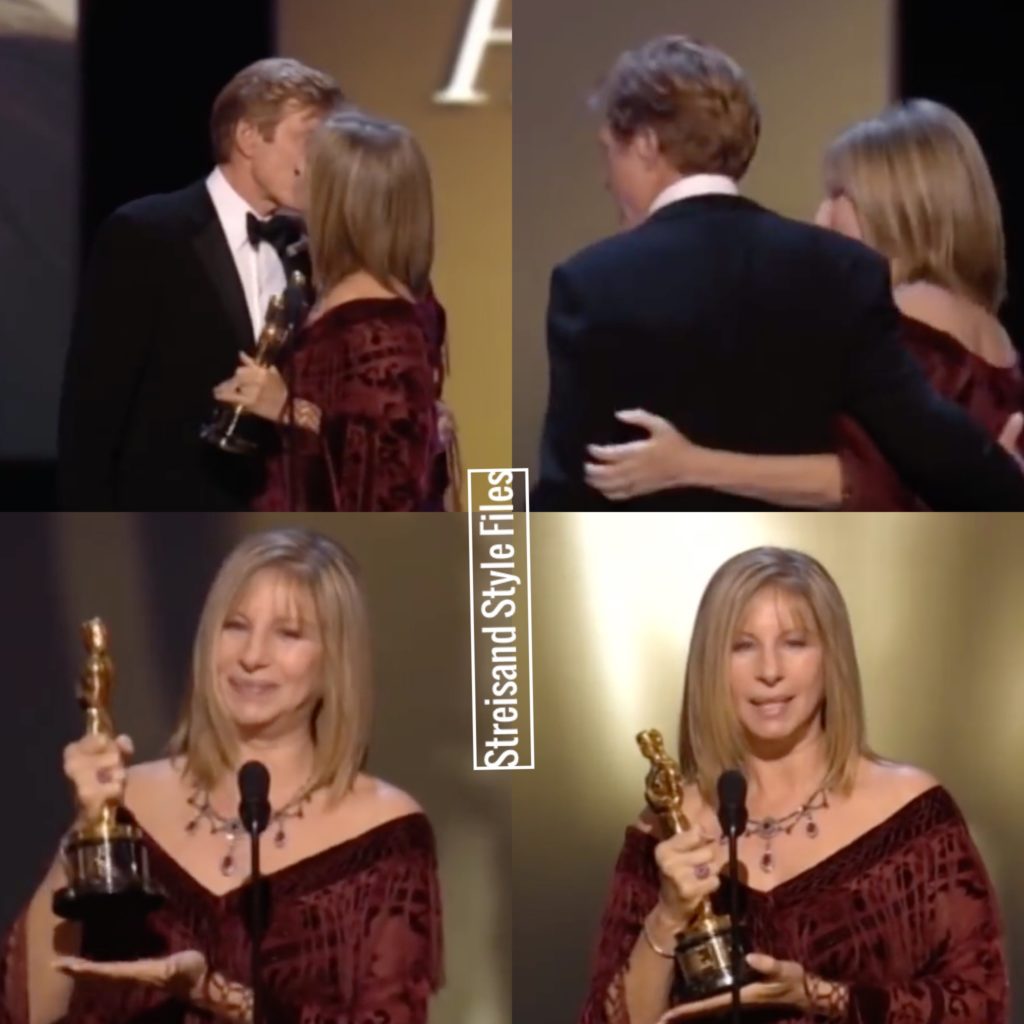 Barbra paired this with matching closed-toe velvet heels with an ankle strap, and a draw-dropping diamond and ruby necklace. Gloria Estefan wore the same piece to the 72nd Academy Awards in 2000.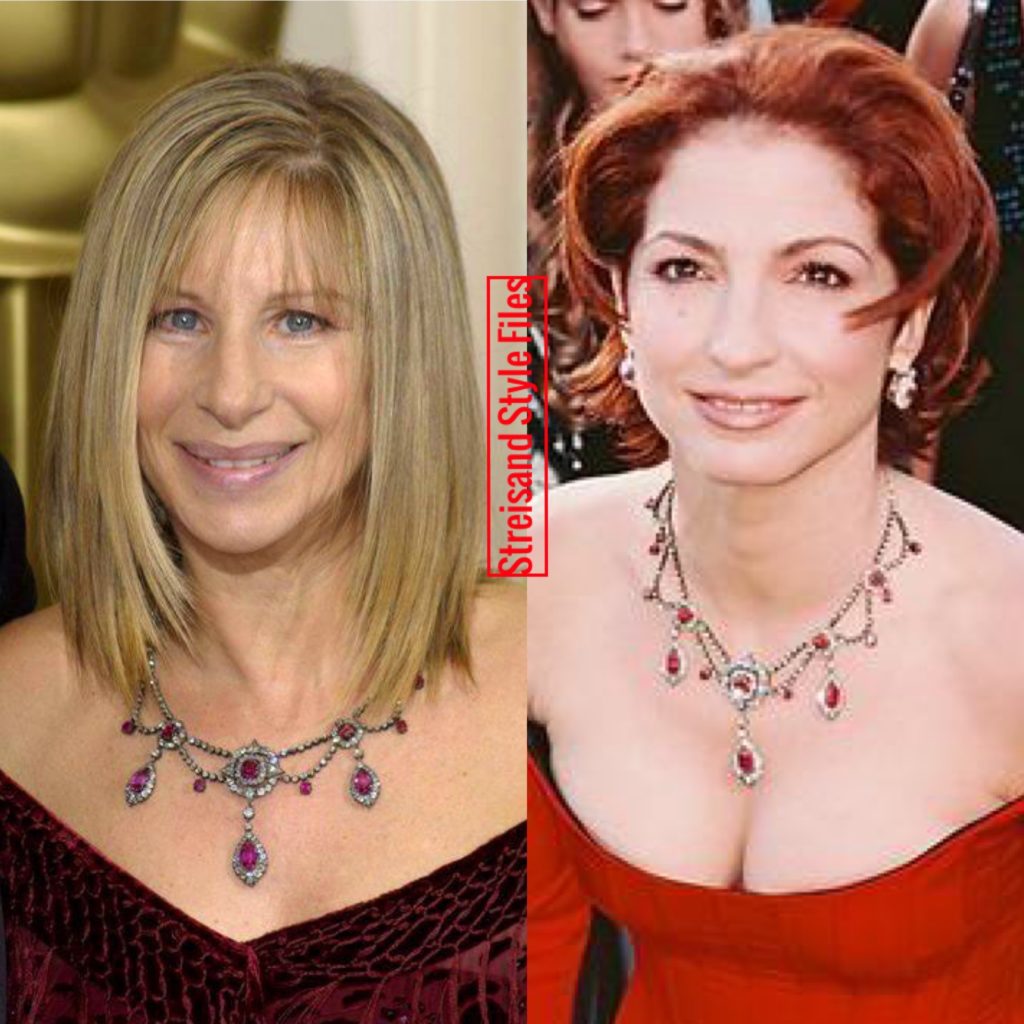 We would see Barbra wearing a similar look on the cover of her Walls album in 2018.