Attending 1980's "Mornings at Seven" on Broadway in a copper velvet Krizia blazer
Barbra Streisand wore this copper Krizia blazer over a burgundy Henley shirt while attending a performance of "Mornings at Seven" at the Lyceum Theatre on September 10th, 1980. This was the first Broadway revival of the production and ran for 564 performances, winning multiple Tony Awards and Drama Desk Awards. This outfit exists in what fans lovingly refer to as Barbras "rust period."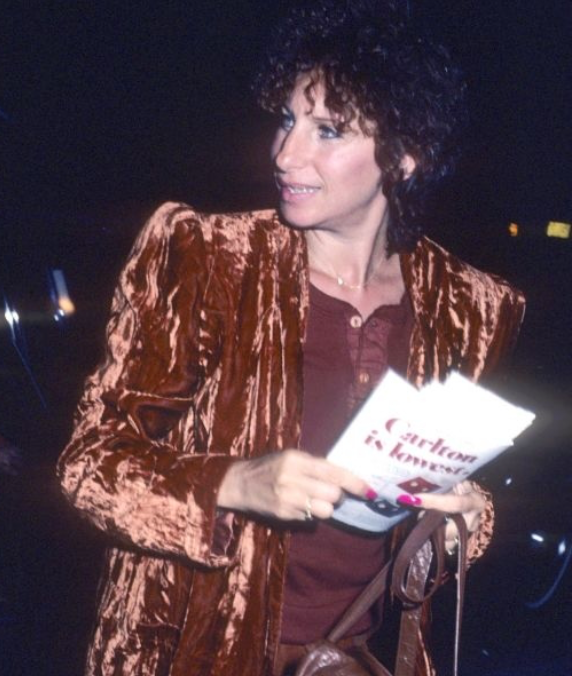 Krizia was a ready-to-wear fashion label which was founded in 1954 by Italian designer Mariuccia Mandelli (1925-2015). Mandelli began her adventures in fashion when she bought an old sewing machine and started creating clothes which she sold out of the back of her Fiat 500. She was dubbed by The Guardian as the "godmother of Italian fashion" and was one of the first female designers to create a popular line of men's wear. She made another major impact when releasing extremely short shorts in 1971 which are considered to be one of the first forms of hot pants. The brand expanded massively over the next three decades and was worth $500 million in the 1990's. Her label Krizia made some gorgeous velvet jackets in the 80's and 90's, the majority which were 100% rayon-velvet.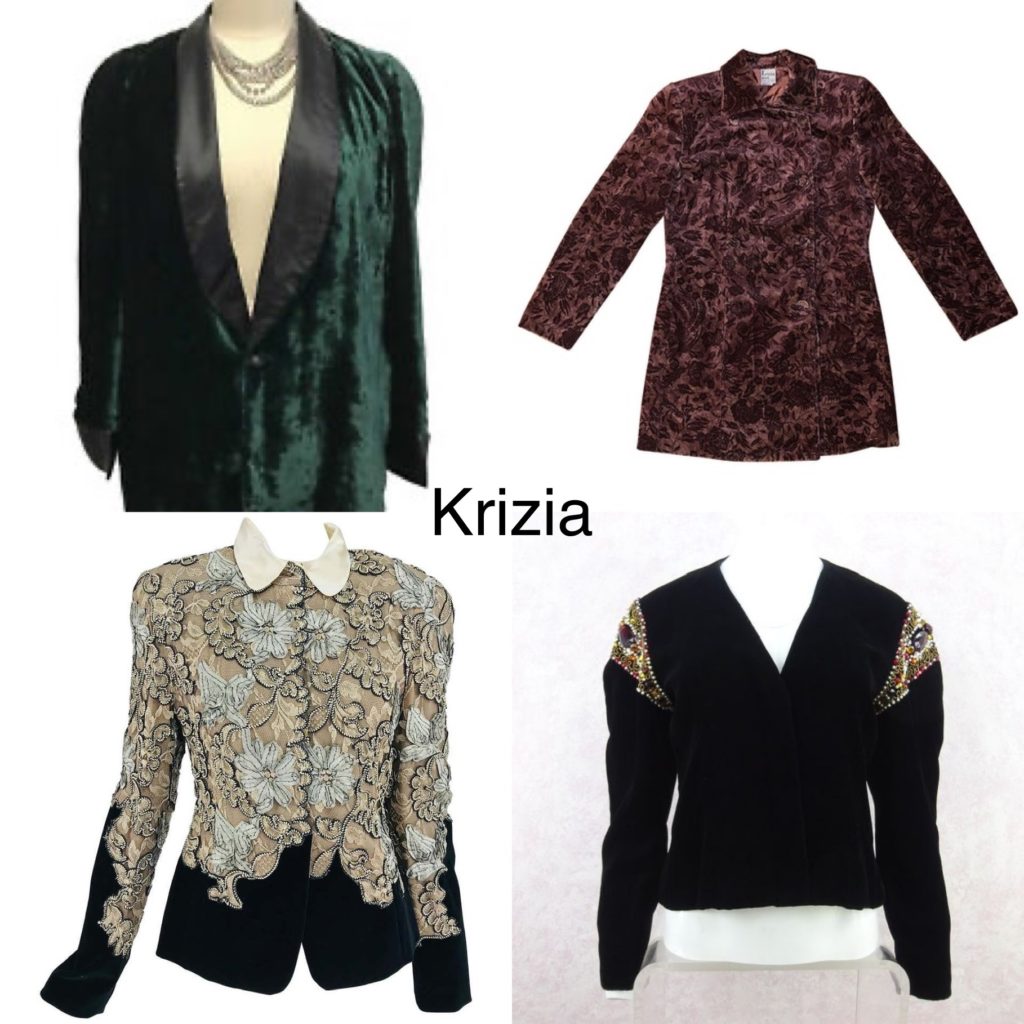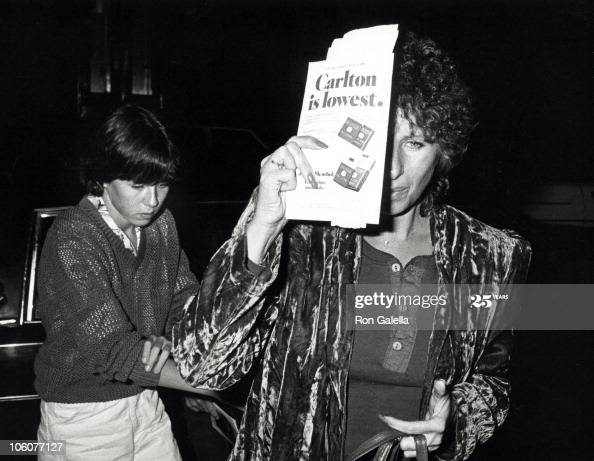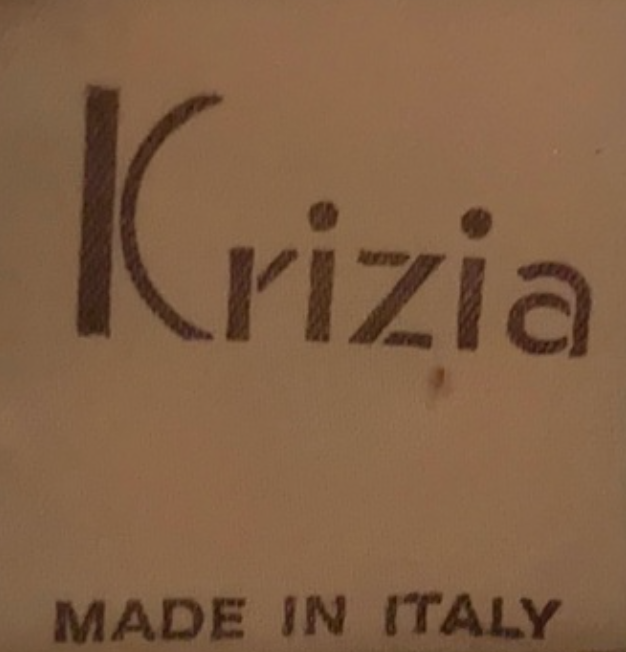 Barbra's velvet rust-toned jacket features a thin shawl collar and strong 80's padded shoulders with a touch of a puffed princess sleeve. There are two patch pockets on each side and the piece hangs open with no front closures. Beneath this Barbra wore a burgundy Henley shirt. A Henley shirt is a pullover with no collar which has between 2 and 4 buttons. These shirts got their name because they were the traditional uniform worn by rowers in the Royal Regatta in Henley-on-Thames, a town in Oxfordshire, England.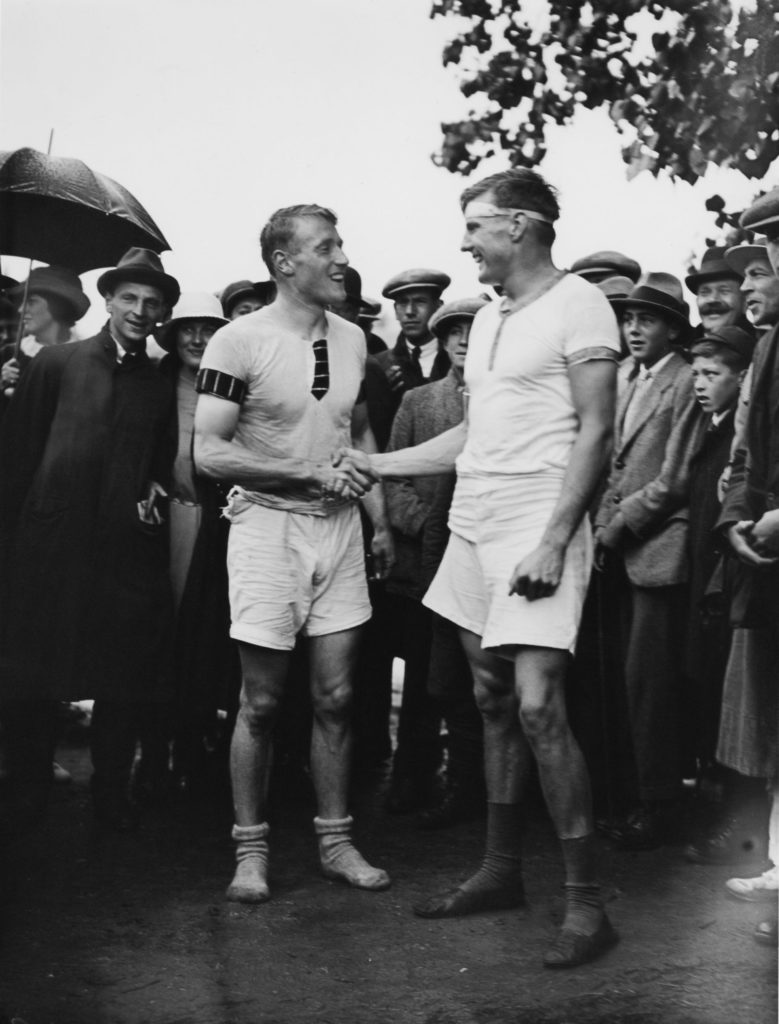 This style of shirt was very popular in the 80's for both men and women.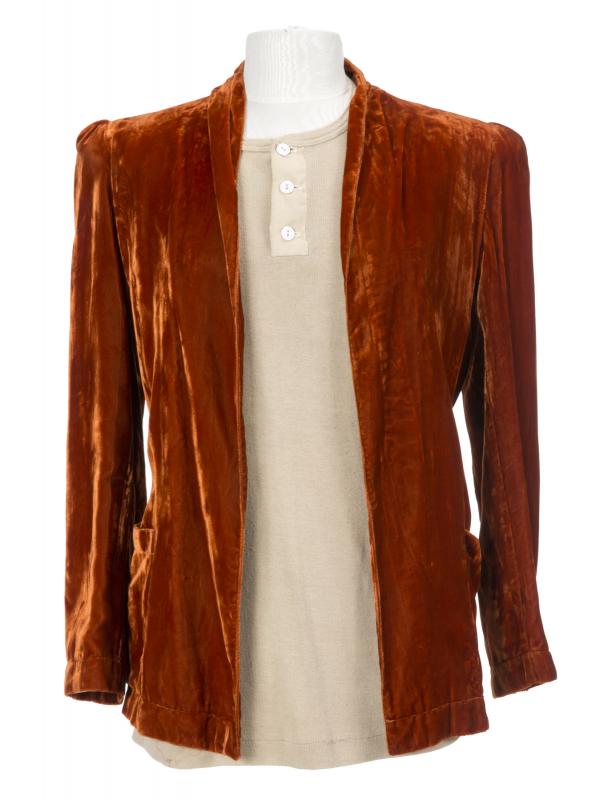 This blazer sold in March 2020 in the Julian's Beverly Hills 90210 auction for $640.00.