My Name Is Barbra Bill Blass Midi
Barbra Streisand wore this custom Bill Blass middy dress in Act One of "My Name Is Barbra." (1965). The middy blouse was one of Barbra's signature looks in the 60's. With her rise to fame, Barbra had quickly become a fashion icon. In 1964 the Encyclopedia Britannica selected her as one of USA's two leading trendsetters. Like many of her other dresses, Barbra designed this one herself. She collaborated with designer Bill Blass to have it made. Barbra said "That's what's so great about Bill. He's not afraid to like my sketches. I can talk to Bill." "We did a variation of a thing I made for myself & sang in four years ago. I woke up one night & knew the costume had to be made of chiffon. So it's all pleated chiffon cut on the bias. It's so wrong it's right. It's almost a take-off on the original dress." Throughout the first act Barbra makes amazing use of her gown, showing off it's billowing fabric by dramatically lifting layers of chiffon while spinning and singing.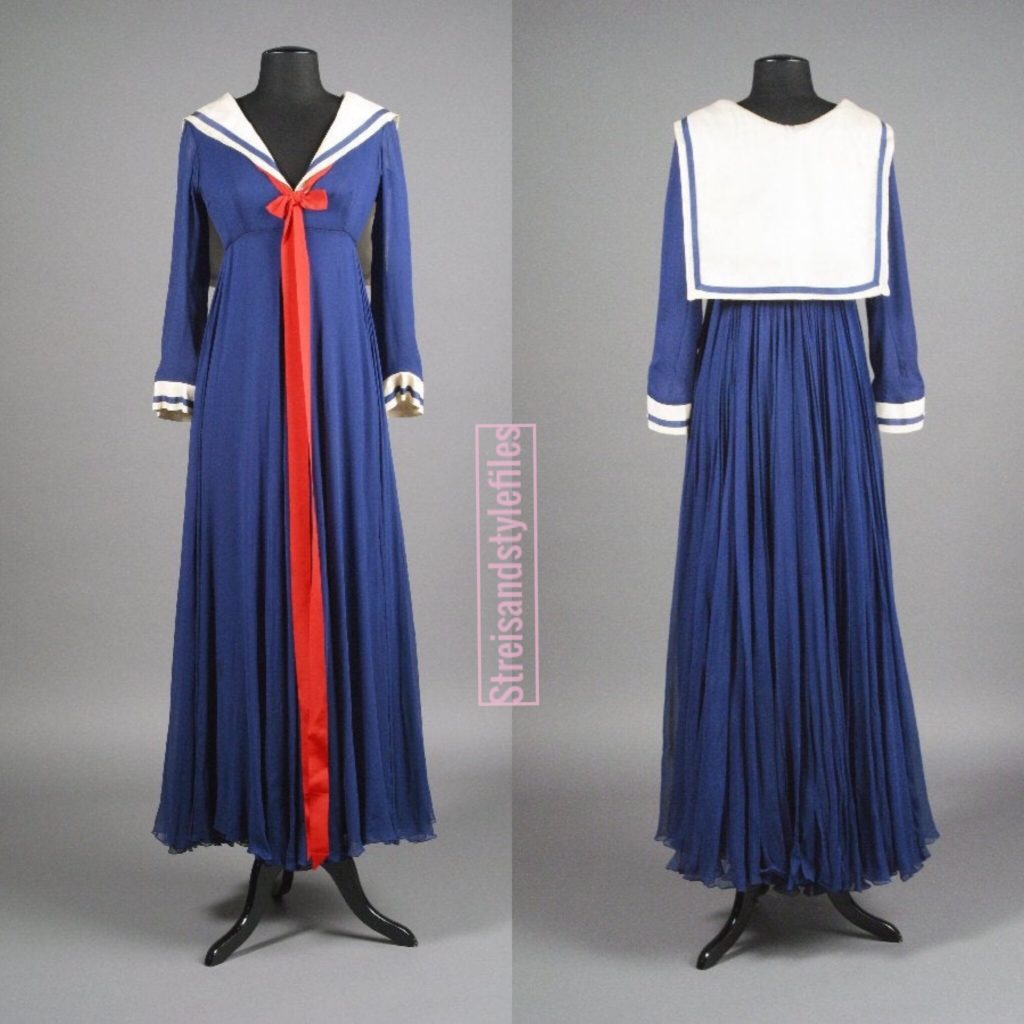 Middy dresses are also often called sailor dresses. The word middy is derived from midshipman. Former naval tailor Peter Thompson is credited for creating this style in the early 1900's. This look became a standard school uniform for children & also a trend in early bathing costumes. An important part of the middy was the fabric used. They were constructed from cotton duck. True middy blouses were not made to be tucked in. During the 20's middys with waistbands came into fashion, but were mostly worn as active wear with bloomers. The look has resurfaced throughout the decades, & was last seen in the 80's when Laura Ashley brought back the dropped waist middy dress.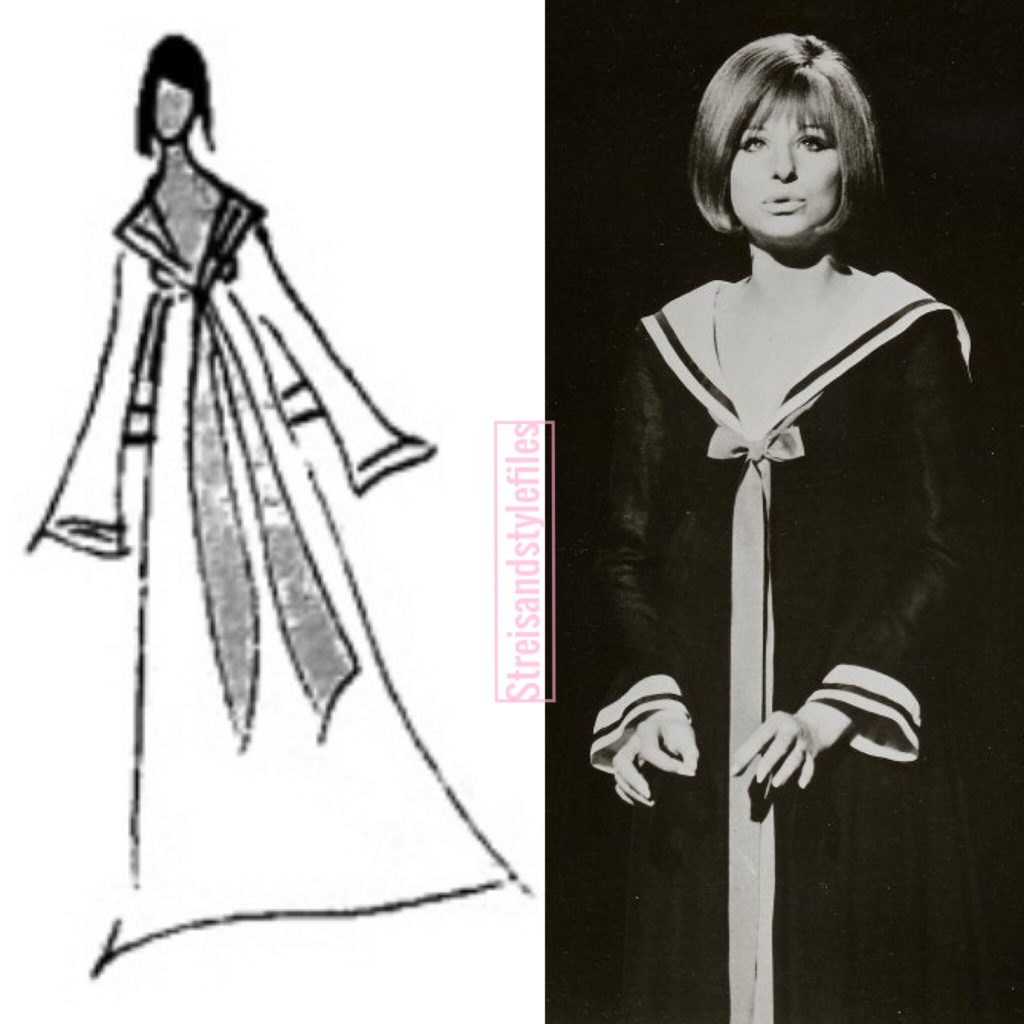 Barbra's middy creation features a bias cut linen collar with blue trim & an extended drop. The long chiffon sleeves have matching linen cuffs. The dress has an empire waist & is darted at the bust. It has a blue wool lining under layers of blue silk chiffon. The chiffon is tightly gathered at the back of the dress & has a rolled hem. A red ribbon is tied into a bow at the bodice & flows to the floor. This famous dress sold at auction in 2004 (with some makeup stains still on the collar) for $14,400.00